You need great employees, and college students want great employers. Consider us career matchmakers.
1. College students are digital natives.
images.audiobooks.com
The millennial generation has grown up in the age of the internet – and that's not even considering Generation Z. Chances are, they got their first smart phones when they were in high school or even middle school, and that means they're good multitaskers and can navigate between screens and activities with ease. That call that requires switching between seven different systems? They got it. The data analysis that requires two screens and running three programs? No problem.
2. They're smart.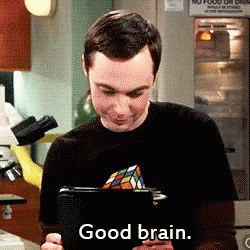 media.tenor.co
In addition to already being accepted into an institution of higher learning, college students are actively working toward their degrees and have to put their thinking caps on every day. Employing them while they're already in learning mode means they're engaged, quick on their feet, and thinking creatively before they clock in. They're basically sponges!
At Arizona State University, an Education at Work student employee figured out a keyboard shortcut that cut the average session for a common contact type by nearly 25%. The client adopted it across its entire enterprise. ???
3. There's a lot of them.
emsincorporated.com
In the fall of 2016, 20.5 million students enrolled in American institutions of higher education – talk about a massive candidate pool. With that many individuals, you're able to locate and hire the all-star candidates who are interested in your work and available during the hours you need.
And there's not just a lot of students to pick from across the country; there's a lot at each university. Within three weeks of announcing 40 positions at Education at Work's Arizona State University contact center over 700 Sun Devils applied.
4. They want to (do good) work.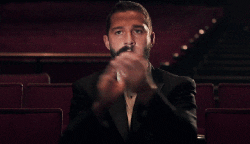 giphy.com
Believe it or not, students want to work and do well on the job. Based on a study completed by Georgetown University, more than 70% of college students over the past 25 years have worked while in college, with 14 million students working today.
And once they're at work, students want to hit metrics and be considered great employees to keep their jobs, whether it's for their resumes, skill development, professional references, or cash flow. (Check out #6 to see how long the average Education at Work student-employee actually works at an on-campus center.)
5. They live in large, centralized areas.
static.wixstatic.com
Lots of full-time students attending public and private universities live on campus – 40% at public and 64% at private. If a contact center is located on or near campus, then students who are hired and live on campus can schedule work conveniently around classes (potentially even working more hours than they could at an off-campus job), reduce their travel time, and cut their transportation costs. ??
Having a contact center on campus also opens up the talent pool to those without cars and students with challenging course loads looking for 16-20 hour weekly schedules.
6. They want need a steady job.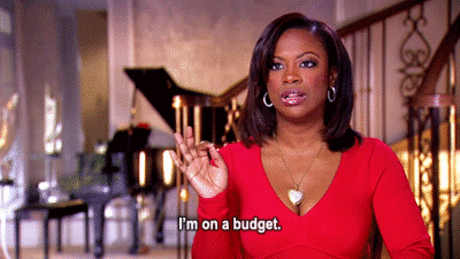 collegemagazine.com
Besides not wanting to go through the headache of reapplying for a summer job year after year, college students need a consistent cash source so they can pay for their living expenses plus their college expenses. (In 2014, the average annual price for tuition, food, room, and board for a public university was over $16,000. Wow!) Maybe that's why the average tenure for an Education at Work employee working at a campus contact center is 1.5 years, more than double that of a traditional US-based contact center employee.
7. They need BPO skills.
tumblr.com
We probably don't need to tell you this, but teamwork, decision making, problem solving, and verbal communication are the skills which employers say that recent graduates lack the most. And coincidentally, the BPO industry provides not one, not two, but all four of those skills, plus others like written communication, conflict management, critical thinking, and working in a fast-paced environment.
8. Their positions can lead to full-time jobs with your company.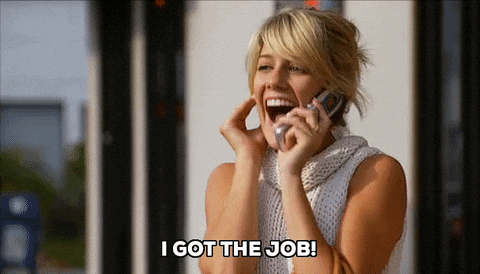 giphy.com
When you hire someone for a campus center position, you have the opportunity build some serious loyalty with them. They get to learn your business, and you get to learn about their skills and personality. And if you hire that person before they've ever applied for a full-time gig, you basically get first dibs on them after they graduate.
Furthermore, a recent study showed that 80% of 13-25 year olds want to work somewhere that cares about its impact on the world, and Education at Work's clients get to show their student-employees they do care because our clients help fund our students' educations. We bet that's why one of Education at Work's clients has already hired 76% of its graduating student-employees into full-time positions, keeping 94% of them after a year of corporate employment.
We want to see you benefit from this workforce's skills while you build your full-time talent pipeline. Drop us a line today.
Sources:
The College Board
https://www.edvisors.com/student-employment/jobs/on-vs-off-campus-jobs/
http://www.collegebound.net/content/article/30-things-you-need-to-know-about-dorm-life/19715/
https://nces.ed.gov/fastfacts/display.asp?id=372
http://educationatwork.org/university-case-study/
https://cew.georgetown.edu/wp-content/uploads/Press-release-WorkingLearners__FINAL.pdf
http://www.history.com/news/ask-history/who-invented-the-internet